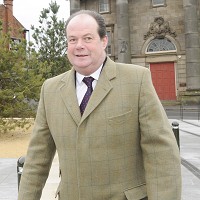 New rules revising the minimum driving licence standards for motorists with eyesight issues and epilepsy are to come into force on Friday (March 8).
When it comes to epilepsy one of the main changes will see car drivers and motorcyclists who've only had seizures while they're asleep now being considered for a licence after one instead of three years.
And drivers who've only ever suffered seizures that have no impact on consciousness or their ability to act will be able to apply for a driving licence - and subsequently car insurance - one year from the date of their first seizure.
At the moment such motorists can only be licensed if they have not had a seizure for at least a year.
Meanwhile, bus and lorry drivers will see the visual clarity standard required for their "weaker eye" relaxed when each eye is examined separately.
Road Safety Minister Stephen Hammond said: "Road safety is a top priority for the Government and our licensing rules play an important part in keeping our roads safe.
"We must make sure that only those who are safe to drive do so, while at the same time avoiding placing unnecessary restrictions on people's independence."
Copyright Press Association 2013