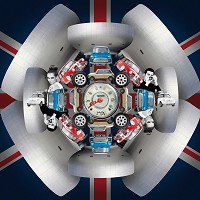 A new exhibition showcasing the life story of one of the world's most iconic small cars opens this week.
The BMW Museum's Mini Story display opens in Munich on Thursday (November 27).
The Munich venue's officials hope the exhibition will do much to whet the appetites of existing owners, as well as those contemplating buying a car in the Mini range.
Containing 20 different themed areas, the Mini's 55-year history will be unfolded via 30 original models, plus accessories from throughout its lifespan.
Sketches, videos, photographs and other background data will also fill in details of the car's biography.
BMW's Peter Schwarzenbauer described the "barrier-defying" Mini as an "engaging" and "inspiring" vehicle which enjoys an "emotional" bond with its owners.
The forthcoming exhibition enables visitors to get a closer view of one of BMW's heritage-rich brands, Mr Schwarzenbauer said.
The exhibition runs until January 31, 2016.
Copyright Press Association 2014