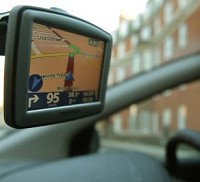 A new powerful European satellite navigation system promises a range of transport benefits including automatic road tolling systems and pay-per-use car insurance schemes.
The European Geostationary Navigation Overlay Service (EGNOS) is five times more accurate than current models, improving the range of GPS signals across the continent from about 10 metres to two metres.
It is now available for free to individuals and businesses, the European Commission said.
Speaking at the launch in Brussels, EU transport commissioner Antonio Tajani said: "What we are doing opens the door for European businesses and citizens to benefit from the myriad of better applications and new opportunities made possible by more precise navigation signals."
Potential benefits of the technology include GPS systems that can be put to a range of uses, from precise agricultural crop spraying to helping guide blind people in their everyday lives.
EGNOS is Europe's first-ever contribution to satellite navigation and the commission said it is a precursor of the global system Galileo which is currently in development.
Developed with support from the European Space Agency, EGNOS consists of transponders aboard three "geostationary" satellites, a ground network of about 40 positioning stations, and four control centres.
Copyright © Press Association 2009