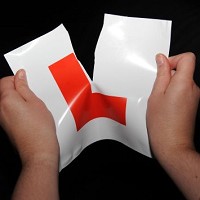 New proposals to cut the number of road accidents involving young people could also lead to lowercar insurance premiums for new drivers, according to the Department for Transport (DfT).
A report from transport research group TRL suggests measures such as only making the minimum driving age 18, as opposed to 17 and learners having to undergo a 12-months of practice before being eligible for a test.
The proposals, which are being considered by the Government, have been welcomed by road safety groups, which say there are too many young people involved in road accidents.
Julie Townsend, deputy chief executive at road safety charity Brake, said: "Through our support services for bereaved and injured crash victims, we witness the suffering and devastation that results from crashes involving young, inexperienced drivers.
"We wholeheartedly welcome this report, which is further recognition of the compelling case for graduated driver licensing. We urge the Government to act swiftly and decisively by committing to a full system of graduated driver licensing, to help reduce the danger young drivers pose to themselves and others."
Figures show that while young drivers cover about 5% of all the mileage driven in Britain, they are involved in about 20% of the crashes where someone is killed or seriously injured.
A DfT spokesman said: "We are committed to improving safety for young drivers and reducing their insurance costs. That is why we are publishing a Green Paper later in the year setting out our proposals. This will include a discussion about how people learn to drive.
"The research report has been produced by TRL under commission by the DfT and it, among other things, has informed the Green Paper."
Copyright Press Association 2013