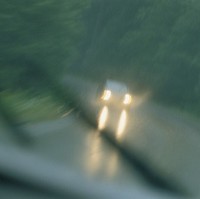 A leading road safety charity is launching a campaign this week to help drivers get their cars ready for the winter and help them to drive safely.
The Institute of Advanced Motorists (IAM) has launched a website, drivingadvice.org.uk, which is due to display weather forecasts and traffic updates as well as weekly news releases and advice on dealing with the winter weather.
IAM chief executive, Simon Best, says that people should first consider whether there is an alternative to making their journey by car in bad weather, but if not then the site offers "comprehensive advice and guidance" to keep them safe.
"The first thing you need to ask when the weather is bad is whether you need to travel, and if so, if there are alternatives to the roads," he added.
"When you are on the road, be prepared to slow down and take extra care, particularly on bends and roads which are open to the elements."
Slippery roads contributed to 13,420 casualties on the road last year, with 79 fatalities, while rain, sleet, snow or fog reportedly caused 1,786 road casualties. Drivers going too fast for the conditions were apparently a factor in 13,425 accidents.
The total rainfall in December 2011 was 34% higher than the average for the month, and freezing rain created treacherous conditions in northern England in February 2012, with 100 road accidents reported in Cumbria and A&E departments treating hundreds of people who had fallen over on icy pavements.
The figures emphasise how difficult driving conditions can be in the UK during the winter months and how important it is to make sure you have quality car insurance and breakdown cover .
Copyright Press Association 2012