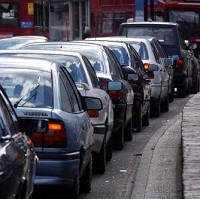 Motorists should benefit from £1 billion worth of new local schemes designed to ease congestion and generate growth.
Drivers based around Sussex, Cornwall and Hampshire are among the biggest winners of the Government's latest handout.
The 2015/16 financial year will see £17 million poured into improvements for Sussex's Burgess Hill A2300 link road.
A further £7.6 million is being invested in a junction improvement scheme for Barncoose and Tolgus, Cornwall. This will help forge a new gateway linking Camborne to Redruth.
A transport scheme in Gosport and Fareham, Hampshire, will be funded with £15.8 million of Government money over a number of years, also facilitating a 6,000-home development in Welborne.
Drivers should also benefit from £2.6 million being spent on new technology development which will give motorists up-to-date traffic data and shorten times for local journeys.
Prime Minister David Cameron said the Growth Deals local communities project will help "unlock" development and growth and "supercharge" every part of the UK.
Copyright Press Association 2015