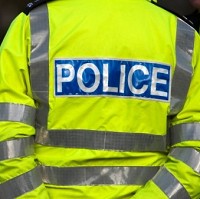 Failure of a roadside eye test could see company car and van drivers stripped of their licence within hours following the introduction of tougher legislation.
Police can now take immediate action against any motorist who fails a roadside eye test thanks to enhanced powers given to them earlier this month.
In response, fleet managers are being advised to give everyone who drives a company vehicle regular eyesight tests - although there is no specific legal requirement to do so.
Drivers who are unable to read a licence plate at a distance of 20 metres will have their licence taken off them within a matter of hours, with officers able to make a request to the DVLA from the roadside via a smartphone or other hand-held device.
"This change in legislation makes sense - it's covering a gap in what existed," said Ian Gallagher, the Freight Transport Association's (FTA) policy manager for driver licence and vehicle registration.
"My impression is that businesses generally are already taking their responsibilities very seriously when it comes to ensuring that their employees can see properly."
Copyright Press Association 2013