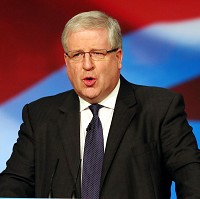 A raft of tougher penalties have been announced to crack down on dangerous driving, including increased fines for sending text messages or making a phone call while at the wheel.
Transport Minister Patrick McLoughlin has indicated that fines for a variety of driving offences, including using a mobile phone, will increase by 50% from £60 to £90. There will, however, be no change in the amount of penalty points added to an offenders licence, this will remain three, but will still have an adverse effect on a drivers'car insurance premiums.
Mr McLoughlin commented on the new penalties: "We want to send a clear message to dangerous drivers: If you continue to show complete disregard for the safety of other road users, we will catch you - and we will punish you."
The law making the use of mobile phones whilst driving illegal, except in emergency circumstances, was introduced in 2003, since then more than one million drivers have been convicted.
Copyright Press Association 2013