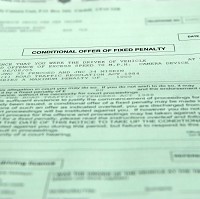 A leading trade body has urged that new fixed penalties for careless driving offences must not to be turned into a 'postcode lottery'.
The Freight Transport Association (FTA) wants to ensure the new guidelines are enforced equally on a national scale.
This follows Roads Safety Minister Stephen Hammond's announcement that careless drivers who put other road users in danger by committing offences, such as tailgating or poor lane discipline, will now receive on-the-spot penalties.
The changes should allow the police more flexibility in handling less serious careless driving offences, freeing them from resource-intensive court processes.
Current fixed penalty levels for most motoring offences, including using a mobile phone and not wearing a seatbelt, will increase to £100 besides the existing detrimental impact oncar insurance quotes.
The FTA supports these measures.
But it adds that there is the need for a strategy which will give guidance on the standard of evidence required, ensuring that the same rulings are applied nationwide.
James Hookham, FTA Director of Policy and Communications said: "FTA is asking that national guidelines are issued to remove the risk of 'summary justice' being applied to generally subjective offences É to avoid the postcode lottery of some offences being interpreted differently by different police forces."
Copyright © Press Association 2013