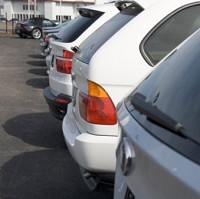 Drivers will be confused by new private parking regulations set to come into force next month, the British Parking Association (BPA) has warned.
It predicts that the new rules, which will be active from the beginning of October, will not protect motorists from illegal parking companies.
Changes to the way parking is dealt with on private property will include legislation against the clamping and removal of cars and the introduction of an independent appeals body.
The BPA is concerned that drivers will be unaware that the changes are not guaranteed to offer any benefit. Cash-strapped drivers are often ill able to afford rogue parking after spending on necessities such ascar insurance andbreakdown cover .
The prohibition on clamping concerns private land, but there are several instances in which landowners can get around this and have the freedom to choose how their parking is operated. This includes parking spaces at train stations, airports and ports.
Industry insiders are of the opinion that the clamping ban will not benefit drivers and that illegal parking companies will instead switch to unlawful ticketing.
Copyright Press Association 2012