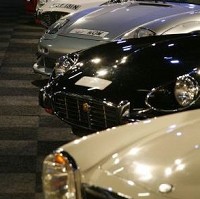 Buyers and traders of luxury vehicles will be offered further insight into the market thanks to a new quarterly report, it has been claimed.
The new Clive Sutton Market Report and Brokerage Service will supply information on the costs to private buyers of running luxury vehicles, popular car-buying trends, areas in the market for traders to steer clear of and comparisons between asking and trade prices.
Used luxury car buyers will also be able to get the most for their money by using the service, while owners will get the best price for their vehicles, the company claims.
It said: "This exclusive one-on-one service reflects the level of personalisation people now demand from the motor industry.
"It reflects how car dealers have had to change. The market is markedly different today to what it was just six months ago - and it is set for more change in the future, too.
"With the tightening of lending criteria and the abundance of negative equity, the conventional part-exchange deal no longer works for many owners and dealers alike."
Copyright © Press Association 2009