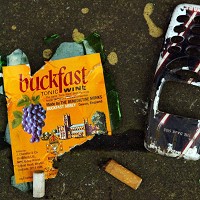 Road users who throw rubbish from their cars in London could receive a fine as part of new legislation which is set to take effect from mid-June.
An automatic penalty of up to £100 could be handed out to car owners for littering, even if a person in the passenger seat is the one accountable for breaching the policy.
New powers have been granted to councils throughout London to send out Penalty Charge Notices to those caught throwing rubbish, with the help of CCTV to capture number plates and track registered vehicle owners. Motorists'car insurance premiums could be affected as a result of getting on the wrong side of the new law.
Around 20% of people confessed to dropping litter from their cars, according to Keep Britain Tidy.
Councillor Catherine West, chair of London Councils' Transport and Environment Committee, said: "Rubbish piled up at the side of the road after being flung from vehicles is a real eyesore. It's anti-social and from now on councils who have to clean up the mess will be able to fine car owners regardless of who threw the rubbish."
The exact sum of the fine is yet to be confirmed by London Councils.
Copyright Press Association 2012