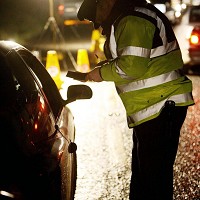 The Prime Minister has announced that driving while under the influence of drugs will be banned.
David Cameron said it was crucial that there is legislation to make drug driving a punishable offence.
Up until now, drivers who have taken illegal drugs can only be convicted if police can show that their driving ability has been compromised.
Drug driving is set to become an automatic offence under the Crime, Communications and Court Bill.
Drivers who are caught under the influence of drugs can be jailed for up to six months and fined up to £5,000, in addition to a minimum driving ban of one year.
Police officers are set to be equipped with portable drug tracing devices, which test a driver's saliva, in order to examine suspect drivers.
The Home Office is to give the devises the go-ahead by the end of 2012.
Road safety minister Mike Penning said: "Drug drivers are a deadly menace - they must be stopped and that is exactly what I intend to do.
"The new offence sends out a clear message that if you drive whilst under the influence of drugs you will not get away with it."
Copyright Press Association 2012