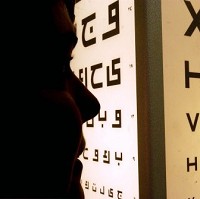 Short-sighted drivers will now have their licences taken away within hours if they are found to be driving dangerously.
Ministers agreed to the move to prevent motorists with poor sight from putting other road users in danger. The change was implemented after a petition attracted 45,000 signatures.
People were determined to amend the law after 16-year-old Cassie McCord was killed by an 87-year-old driver who was asked to hand in his licence just days earlier. He refused to do so.
Officers will now have the ability to email a request to withdraw a licence from the scene of an accident, which will be processed within a matter of hours.
A formal revocation notice is then sent by the DVLA to the police station, which could be given to the banned motorist the very same day.
Officers have the power to stop a motorist when their driving is causing concern. They have the power to perform an eyesight test on the spot, assessing the driver's ability to read a registration plate from 20 metres.
Motorists who fail have their licence revoked and are told it is an offence to get back behind the wheel.
As well as the physical dangers of driving with poor sight, motorists may find that their car insurance policies become invalid.
Copyright Press Association 2013