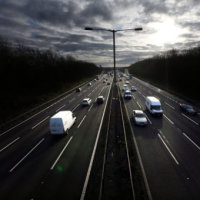 A new company has been set up to boost the development of driverless technology for lorries.
And US start-up firm Otto is planning to sell kits that will enable existing lorries to be retro-fitted with the technology.
That will enable them to be turned into self-driving vehicles without them having to be built from scratch.
It is hoped the technology will enable lorries to travel much greater distances, although it will only work on motorways, meaning that drivers will still be needed for refuelling and driving them on other roads.
The company, which is testing three lorries on highways in California, has not yet announced when the kits will be available.
The self-funded San Francisco-based firm has been founded by a group of former executives from Alphabet, Google's parent company.
Earlier this year it was announced that the Government has plans to trial 'platoons' of driverless lorries on parts of the M6 in Cumbria.
Copyright Press Association 2016. Motoring News articles do not reflect the RAC's views unless clearly stated.