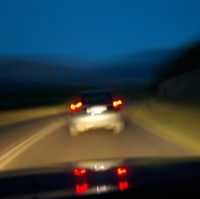 The Home Office has confirmed that a new kit to detect cannabis use has been approved in the UK and will make it far easier to prove the case against offenders as police look to clamp down on drug-driving.
The technology is now capable of detecting the active ingredient in the drug, THC, and officers will no longer have to contact a doctor before requesting a blood sample if they think a motorist may be on drugs as they can rely on a positive saliva test.
Data from the Department for Transport shows that as many as 644 accidents, including 49 deaths, were caused by motorists using illegal and medicinal substances in 2011, and Damian Green says they are endangering people's lives.
"Those who take drugs and go out on the roads are a menace to pedestrians, other motorists and themselves," said the policing and criminal justice minister.
A recent survey from the RAC also revealed that the number of 17 to 24-year-olds admitting to driving after taking drugs, which risks invalidating their car insurance as well as causing a serious accident, rose from 5% to 9% in the year to May.
Copyright Press Association 2013