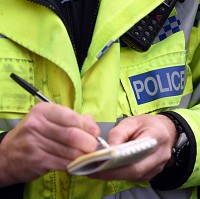 Drivers are being reminded of new anti-drug-drive laws coming into force across England and Wales.
The legislation is set to take effect on March 2, and involves eight specific illegal drugs including cannabis, cocaine and amphetamines.
Certain prescribed medicines are also covered under the enforcement drive.
If caught under the influence, offenders face a 12-month driving ban, a fine of up to £5000 and a criminal record - not to mention higher car insurance premiums in the future.
Young male drivers, who are statistically the most likely to indulge in this type of illegal driving, are the target audience of a new awareness campaign.
Department of Transport figures show that males were involved in 85% of collisions where drug-driving was cited as a contributory factor, while 63% of 16 to 59 year olds who used illicit drugs last year were aged between 16 and 34.
The new laws will not apply when the medication included in the legislation is being taken on the recommendation of a doctor.
Copyright Press Association 2015