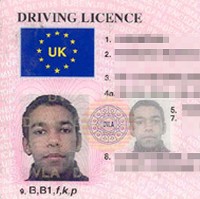 The government has delayed plans to remove the paper counterpart to the driving licence, previously set to go ahead on 1 January.
The move follows concerns voiced by the Freight Transport Association (FTA) that the replacement online system would make checking a driver's details too time consuming and costly.
The system proposed by the Driver Vehicle Licence Agency (DVLA) requires drivers to log on to their driver records, print out a copy and give it to the person who wants to check their details.
The checker then logs in to their own system to verify the information within 48 hours.
This level of complexity compares unfavourably with the current system, the FTA claims, under which the driver hands over the counterpart which provides information and verification instantly.
The FTA points out that, with thousands of drivers to monitor and check around three times a year, the new system will cost businesses time and printing costs.
Ian Gallagher, FTA Head of Policy for Driver Licensing stated that FTA members want the government to introduce a sophisticated electronic monitoring system allowing freight companies to monitor their drivers without excess paperwork.
He also welcomed the delaying of the plans to remove the licence counterpart until a suitable replacement can be found for the current system.
Copyright Press Association 2014