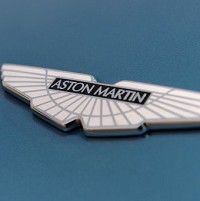 Ford was the vehicle of choice for 41% of Britons as they started out on the road, according to research by Car Finance 247.
The Capri, Fiesta and Cortina featured in the list of popular Ford models compiled by drivers aged 18 and over.
Cars produced by Austin and Vauxhall were the second and third most popular first motors respectively.
An Austin A40 bought in 1947 and a Toyota Corolla purchased in 1983 were the oldest vehicles in the survey.
Ford was the favourite brand of car owned by 17% of participants, with 12% choosing BMW and 7% Rover, while the Mini was the least popular car - with 16%.
Car Finance 247 marketing manager Emily Henshall said: "Most of us fondly remember our first car and with this in mind, we decided to carry out a study to see which car was Britain's favourite.
"Seeing the Mini come in as people's least favourite car was a surprise."
Aston Martin was ranked as the ideal vehicle for Brits in another study conducted in April, although the cost of car insurance for inexperienced motorists would leave many looking elsewhere for a first motor.
Copyright Press Association 2013