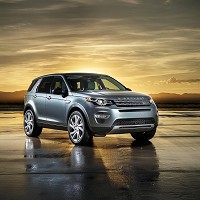 Jaguar Land Rover is to reveal its new seven-seater Discovery Sport which will be built on Merseyside.
As part of the company's £200 million investment in the Discovery series, up to 250 jobs have been created at its Halewood plant thanks to the new model.
Those eager to get behind the new 2.2 litre turbodiesel-powered SUV will have to wait until January, when prices will begin at £32,395.
A total of 4,750 staff are now working at Halewood, which is more than three times the number employed there four years ago.
Jaguar Land Rover's capital spending for the upcoming financial year is expected to total £3.5 billion, it said.
The Discovery Sport will be revealed at Spaceport America in New Mexico, where Virgin Galactic's sub-orbital space flights will be based.
During the car's launch, four people will be given the chance to win a trip to space with Virgin Galactic.
Copyright Press Association 2014