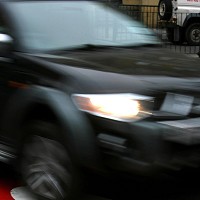 Efforts to cut emissions in London by reducing the number of diesel cars have begun with changes to the congestion charge this week.
The only cars now exempt are those that produce less than 75g/km of carbon dioxide, meaning drivers of all cars with conventional engines in the city will have to pay and only owners of plug-in hybrids and full-electric cars will escape the charge.
Before July 1 cars that emitted less than 100g/km could use city centre roads for free, but most of the vehicles under the limit were diesels, many of which churn out large amounts of harmful nitrous oxide (NOx).
The Mayor of London, Boris Johnson, is on a mission to cut the number of diesel cars in the capital and has used the Congestion Charge to do it, but he is giving owners of new diesel cars bought before the end of June a three-month 'grace period' before they have to pay.
Renault and Nissan are among the car companies who have developed the first plug-in electric vehicles (EVs) and are investing heavily in advertising their models to people who are keen to avoid the charge and use greener forms of transport. The city is also seeing an influx of public charge points to reduce the risk of EV drivers running out of juice and needing to use theirbreakdown cover to get home.
Copyright Press Association 2013