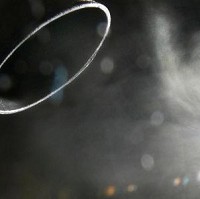 The European Commission has proposed a new set of targets to significantly cut CO2 emissions in new vehicles by 2020.
Under the new figures, average emissions from new cars will aim to be reduced from 135.7g of CO2 per km (g CO2/km) in 2011 to 95 grams in 2020, with a mandatory target of 130g in 2015.
The new target for vans would see a fall from 181.4g in 2010 (the most recent year's available data) to 147g CO2/km in 2020, with a new mandatory target of 175g in 2017.
"This is a clear win-win situation for everyone. This is one more important step towards a competitive, low-carbon economy," said EU Commissioner for Climate Action Connie Hedegaard.
She stated that the new targets will not only benefit the environment but also create a large number of jobs, save consumers money and make the European automotive industry more competitive and innovative.
Copyright © Press Association 2012