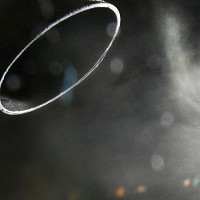 Citroen's new Berlingo Airdream comes equipped with the latest in fuel saving technology and has also been designed to minimise CO2 emissions.
Fuel economy has been improved by a factor of almost 5% in one model with efficiency improvements also cutting emissions by up to 5g/km.
The Berlingo Airdream is available in manual or automatic shift and motorists are also offered the choice of a 625kg or a 750kg body kit.
The new automatic versions are thought to be around 4% more efficient for town driving than previous models.
All variations of the new Citroen will utilise an identical 89bhp e-HDi diesel engine to ensure running costs are kept down and efficiency is maximised.
Tests on the 625kg model with the higher LX spec show that it is 4.5% more economical than the equivalent previous model.
The EGS6 automated gearbox is not available with the lower X spec but models in that range can be purchased with either body size weight.
Copyright Press Association 2012