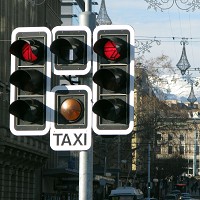 A new car manufacturer has given curious auto enthusiasts their first glimpse of what it has in store for the motoring public.
Qoros unveiled one production model and two concepts for future cars at the Geneva Motor Show, all designed by Gerd Volker Hildebrand - the man behind the new Mini, one of the most iconic cars of recent times.
The firm's launch product, the Qoros 3, will hit showrooms later this year, competing for the slice of the market currently led by the Volkswagen Golf.
The two showcars on display in Geneva offered tantalising clues regarding Qoros' future direction, with the company announcing ambitious plans to launch a new car every six months for the foreseeable future.
Although Qoros is based in China, Stefano Villanti, head of sales and marketing at Qoros, was keen to stress that the cars were the product of European engineering.
And having been designed to perform well in European crash tests, drivers should be able to acquirecar insurance for the Qoros 3 without breaking the bank.
All Qoros models will be based on a modular platform and come with an array of luxury features, such as a infotainment system, as standard.
Copyright Press Association 2013