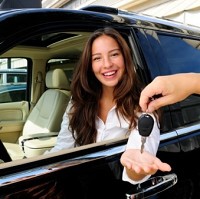 New car sales soared in November, registering an 11.3% year-on-year rise, new figures have revealed.
In total, 149,191 new cars were shifted in the UK last month, up from 134,027 in November 2011, according to a report by the Society of Motor Manufacturers and Traders (SMMT).
The figures were bolstered by strong private sales, with private buyer registrations rising by more than a fifth last month.
The number of new cars sold in the first 11 months of 2012 reached more than 1.92m, a 5.4% increase on the same period last year, with the year-end figure on course to be the highest since 2008, the report found.
Nevertheless, sales volumes remain approximately 15% down on the pre-financial crash era, with large numbers of cash-strapped consumers struggling simply to meet the basic costs of keeping a vehicle on the road such ascar insurance , road tax, breakdown cover and petrol.
The Ford Focus was the best-selling model last month, followed by the Ford Fiesta, with Vauxhall's Corsa in third place.
SMMT chief executive Paul Everitt said: "This upward trend has been driven by private retail customers.
"The outlook for 2013 remains challenging, but vehicle manufacturers and their dealers will continue to work hard to attract motorists to their showrooms and deliver outstanding value."
Copyright Press Association 2012