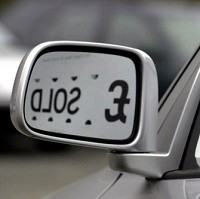 Cheap finance, flat prices, increasing consumer optimism and a weak euro are all contributing to a buoyant outlook for the UK motor industry in 2015, according to new forecasts.
UK motorists will be buying a car in greater numbers than ever before this year, KPMG predicts. Automotive head John Leech believes this year's car sales should rise by up to 4% to hit 2.6 million units - surpassing the previous record of 2.57 million in 2003.
The forecast comes on the eve of next month's plate-switch, traditionally car dealers' busiest time in the calendar.
This would build on last year's healthy growth which saw the market expand to 2.47 million - a hike of 9.3% on 2013.
Mr Leech said drivers are also buying fuel-efficient motors because driving costs remain excessive, despite the oil price drops.
But the Society of Motor Manufacturers and Traders (SMMT) thinks sales should "level off" as the year progresses.
Copyright Press Association 2015