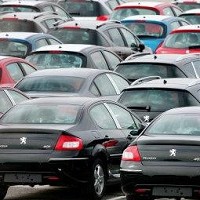 New figures suggest that the car industry may be recovering from the recession, as new car registrations went up by 11.4% in comparison with last year.
In September, more than 367,000 new cars were registered, as motorists reaped the benefits of the used car scrappage scheme, which gave them £2,000 off new models.
The Society of Motor Manufacturers and Traders (SMMT) said the figures showed the third monthly increase in a row after a rise of 6% in August and 2.4% in July.
Chief executive Paul Everitt said: "Market conditions remain challenging with demand being underpinned by the extremely successful scrappage incentive scheme. The extension of the scheme will help to sustain demand through the latter part of this year and into 2010. This will allow economic recovery to strengthen and safeguard valuable industrial capability."
With the new registration plates launched in September, sales for that month account for nearly a fifth of the car industry's annual total.
About 1.5 million new cars have been sold so far this year, down 15.5% on the same period last year, the SMMT reported. Sales of private cars drove last month's increase, while fleet and business sales were both down.
Copyright © Press Association 2009
<http://www.rac.co.uk/> (RAC Homepage)
<http://www.smmt.co.uk/home.cfm> (The Society of Motor Manufacturers and Traders)