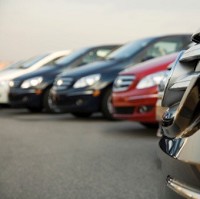 Year-on-year new car sales increased by 12.1% in October, according to figures from the Society of Motor Manufacturers and Traders (SMMT).
Last month 151,252 new cars were registered, a 12.1% increase compared with October 2011.
After a rise in October of 24%, there have been 1,771,861 private sales so far this year, a 5% rise compared with January to October 2011.Sales of alternatively-fuelled vehicles shot up 39% last month.
The SMMT is now predicting that over two million units will be sold this year, a upgrade of its previous forecast and an increase compared with 2011's 1.94 million units.
However, car sales are faltering due to the recession and the current year-to-date figures are 335,000 units (16%) below those in 2007.
Paul Everitt, SMMT chief executive, said: "Despite uncertainty in the European economy, the UK new car market continues to grow.
"It is encouraging to see the alternatively-fuelled vehicle market performing strongly. Although this sector represents only a small share of the overall market, it is vital that the Government sustains its consumer incentive programme and maximises the benefits available through the vehicle taxation system."
Copyright Press Association 2012