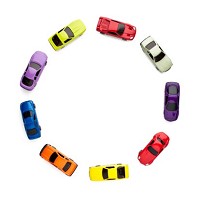 The amount of finance being provided to buy new cars has soared by more than a third to over £9 billion, according to the Financing and Leasing Association (FLA).
During the 12 months up to November, 650,000 new cars were bought with 34% more finance than the industry provided during the same period a year earlier, the FLA said.
Meanwhile, the association said 70.8% of all private new cars bought over the 12-month period were funded by showroom finance with personal contract purchase (PCP) agreements now accounting for 63% worth of all new agreements.
The FLA's head of motor finance, Paul Harrison, said "incentivised deals" for hire purchase, leasing and PCPs continued to make new car prices tempting for buyers, who will also be hunting for good car insurance deals, and was nourishing the sector's strong growth.
He said: "Motor finance companies have provided drivers with an extra £2 billion of finance in the last 12 months allowing thousands more people to drive away from the showroom in a new car."
Copyright Press Association 2013