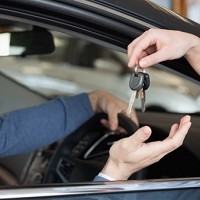 More consumers are choosing to purchase a vehicle on finance than at this time last year, according to the Finance & Leasing Association.
The new-car finance market reported year-on-year growth of 48% in value and 42% in volume in July to give the strongest monthly market increase for the year so far.
Some 68.6% of new cars bought by consumers in the last year have been sold on finance, possibly freeing up funds for hard-up customers to purchase a bettercar insurance deal.
Personal Contract Purchase accounted for 60% of all car finance products in July, while HP (28%), leasing (7%), and personal loans from dealers (5%) taking up the rest.
Paul Harrison, head of Motor Finance at the Finance & Leasing Association, said: "Almost 70% of car buyers - 600,000 people - used finance from the dealer to buy their new car in the last 12 months, showing that it is a vital source of credit for consumers.
"It allows people access to cars they need to get to work and support their families and lifestyle."
Copyright Press Association 2012