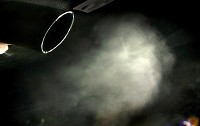 A scheme requiring car dealers to publish information on how economical and "green" a used vehicle is has been launched. The scheme will see colour-coded labels assigned to clarify performance information.
The costs of running a vehicle will have to be published under the scheme, which will see dealers being able to give information from March 2001 onwards.
Make and model information will also be included, as well as emission figures, fuel costs over 12,000 miles and consumption figures.
Launching the scheme, which follows a similar label system for new cars, Transport Minister Sadiq Khan said: "Running costs and environmental performance are increasingly important to new and used car buyers. I am therefore delighted that the new car label is now joined by a similar used car label.
"This will give people the information they need to make the right purchase for themselves and the smart purchase for the environment.
"I hope as many dealers as possible will participate and I encourage used car buyers to look out for the label when they consider what to buy."
The scheme, which is voluntary, has been developed by the Low Carbon Vehicle Partnership (LowCVP) with support from the Retail Motor Industry Federation (RMI), the Society of Motor Manufacturers and Traders and the Government.
Copyright © Press Association 2009