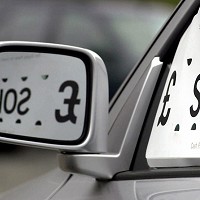 New car dealers are slashing vehicle prices in a bid to maintain sales in the run-up to the Christmas period.
The dark and often wet autumn and winter months traditionally see a falling-off in new car sales, as consumers retreat to the comfort of their homes.
With the UK only recently emerging from recession, firms are keener than ever to offer prospective buyers tempting deals.
Many dealerships are looking to lure consumers in with offers of 0% interest finance, zero deposit deals or free adds-on such as sat-navs.
While many cash-strapped consumers will be saving for Christmas, the financial incentives for buying a new car will be at their highest over the winter months.
Discounts of more than a fifth are available on a wide variety of cars, with certain models' prices reduced by over £5,000, car comparison website Recombu Cars reported.
The small car market has been hit by sluggish sales, with Recombu offering some petrol-powered versions of the Ford Fiesta and Volkswagen Polo for over £2,000 less than their list prices.
While buying a vehicle this winter may save money, it is vital that customers driving in the colder months ensure they have adequatebreakdown cover in the event of skids or hazardous weather conditions.
Copyright Press Association 2012