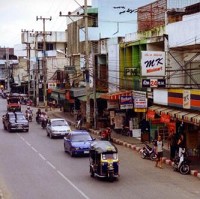 A new Foreign Office road safety campaign has been launched in response to the high numbers of road traffic incidents which affect British tourists abroad.
According to Foreign Office staff based overseas, the worst areas are in Thailand, Australia and Spain due to all sorts of different road conditions. Driving standards and the variation of laws abroad also means rates of road traffic accidents and fatalities are much higher than the UK.
Whereas 1,901 people were killed in road accidents in the UK in 2011, in Thailand there were 68,582 road traffic incidents resulting in 9,205 deaths involving both residents and tourists.
After deaths from natural causes, the most common cause of death for British nationals in Thailand were road traffic related.
Copyright Press Association 2013