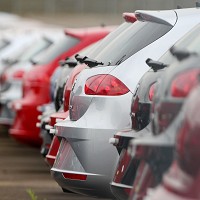 Financial confidence among motorists seems to be on the rise with almost a quarter of adults thinking of buying a car in the near future.
According to a survey by Sainsbury's Bank, as many as 23% of drivers are mooting the prospect of buying a new or second-hand model over the next six months.
Some 13% of the 2,058 people questioned said they would opt for a shiny new car - the average buyer admitting they would spend around £15,921 on the most up-to-date 64 plate, released this month.
Meanwhile, those looking at second-hand models would likely spend £6,636, the survey suggests. It is highly recommended that all used models are subject to a car data check before you part with your cash.
This optimistic trend has been evident for some time, with the Society of Motor Manufacturers and Traders reporting repeated growth in the new car sales market for the past 30 months.
Those wanting assurance over their purchase will be keen to hear that in August, new-car sales rose 9.4% compared with the same month in 2013.
Sales up to the end of August this year, meanwhile, totalled 1.53 million - a rise of 10.1% over the same period last year.
September is traditionally seen as a popular time for car purchases, with around 18% of a year's worth of purchases taking place in this month.
Copyright Press Association 2014