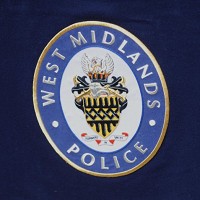 Drivers charged with drink or drug-driving offences are being named and shamed on a police force's website this Christmas.
The bold move, which forms part of the West Midlands Police Christmas campaign to combat dangerous driving, comes as officers arrested a 26-year-old woman on suspicion of driving while over the legal limit and travelling the wrong way on the M5 at West Bromwich.
Officers stopped a Vauxhall Astra after spotting it leaving the motorway up an entry slip road during the early hours of the morning.
Inspector Mark Watkins of the Central Motorway Police Group said the incident, in which the car was driven north on the southbound carriageway of the M5 between Oldbury and West Bromwich, could have been "very serious".
A police spokeswoman said the driver, from Halesowen, was arrested and taken into police custody on suspicion of dangerous driving and driving while under the influence of drink or drugs.
The force's four-week campaign will see all offenders charged with drink or drug-driving offences being named on its website .
Drink-driving convictions can result in a motoring ban, imprisonment and fines as well as making it harder and more expensive to get car insurance cover in the future.
Copyright Press Association 2013