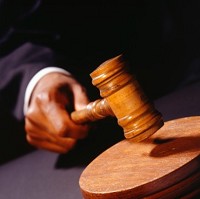 A car which has been in constant use since before the start of the First World War is expected to go for about £160,000 when it is sold at auction next month.
The vehicle - which is so old that it is now unclear what make it is - has a top cruising speed of 35mph and literally hundreds of thousands of miles on the clock, auction house Bonhams said.
Officials added that the car has been on the road for the past 110 years, with a full MOT and service history, and still "goes like a dream". Its current owner cranks up the car once a week in order to carry out shopping trips.
While none of the original car documents exist to confirm the make and model, experts believe that it could be a hybrid of a British Regal engine and a French firm's chassis and axle. It is being put under the hammer on November 1.
Rob Hubbard, of auctioneers Bonhams, said: "I would say there are a few hundred thousand miles on the clock. If you consider it has been in constant use for 110 years - even if it drove 5,000 miles a year, it would still be considerable. But it still comes with a v5 document, hand-written notes on how to start it and it has been MOT'd every year."
Copyright Press Association 2013