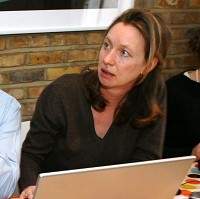 Parenting advice website Mumsnet has teamed up with What Car? to offer a new car advice section of the site providing both expert and user-generated reviews.
The section, entitled Mumsnet Cars, will provide family friendly advice for parents wanting to buy a car and will answer questions like, "How much should I be paying for this?" and "Can I fit in my entire family and still have legroom?".
A recent Mumsnet survey revealed that 77% of car owners said a recommendation from a friend or relative would influence them. Justine Roberts, CEO and Co-Founder of Mumsnet, says that the new site is an extension of this fact.
"When it comes to buying cars, we know that priorities change once people start a family and that parents are looking for safe, economical and practical cars without the hard sell," she said.
Mumsnet Cars will aim to be a one-stop shop for parents looking for a new car and will also offer advice on running a car and selling it, with a new tool to calculate how much your used car is worth.
Copyright Press Association 2012