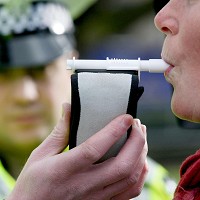 Police Scotland believes as many as 35 additional drivers could lose their licences each week over the Christmas period, if an expected move to reduce alcohol limits goes ahead.
In October Kenny MacAskill, Scotland's Justice Secretary, announced plans to change the legal alcohol limit for motorists from 80mg per 100ml of blood to 50mg.
The Holyrood justice committee agreed that the new limit should be introduced and police say there would no longer be a "safe limit" of alcohol for motorists.
The proposal still needs the approval of the full Scottish Parliament but it is expected that the new limit will begin on December 5.
Around 3,000 drivers have been stopped and found to be over the legal alcohol limit so far in 2014.
The change will effectively inform motorists that there is no safe alcohol limit, according to Ch Supt Iain Murray of Police Scotland. He welcomes the move for a new limit and says it is just not worth the risk of losing your licence.
Even with the new limit, drivers who drink will still be three times more likely to die in a crash than those who steer clear of alcohol, he says. People convicted of drink-driving face losing their licence, paying a hefty fines and they can also expect to struggle to get a reasonable car insurance deal in the future.
Christmas is a busy time for traffic officers in Scotland. Last year during the festive period 434 motorists were caught drink-driving and 100 others escaped with a warning.
Copyright Press Association 2014