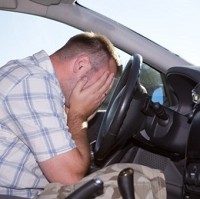 Scottish motorists under the age of 25 could be subjected to a daily curfew in a controversial attempt to improve road safety.
Mark McDonald, the Scottish Nationalist Party MSP for North East Scotland, sparked a political row when he claimed that new drivers in Scotland should be handed restricted licences.
The proposal would see motorists, aged between 17 and 25, banned from driving between 11pm and 4am every day, while carrying passengers and having any alcohol in their system would also be prohibited.
Mr McDonald said: "Moving to graduated licences could cut road deaths and may even boost car insurance prospects for young drivers.
"Although deaths on Scotland's roads are down by 11%, it is still the case that young drivers - who are the group most likely to be newly-qualified - remain substantially more likely to be involved in a road accident [than older drivers].
"If there is anything we can do to reduce their chances of being in an accident, we must do it."
The plans sparked anger from one Labour MSP, who said the SNP should "concentrate their minds on how to tackle the minority of bad drivers of all ages" and labelled the proposal as discriminatory.
Copyright Press Association 2013