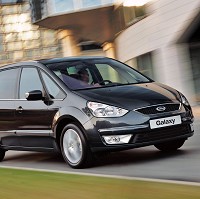 A rise in the price of second-hand MPVs reported by auction house Manheim is being attributed to private hire firm Uber.
The average value of spacious, passenger-friendly people carriers that went under the hammer in July was up by a whopping 18.3% compared with the same month last year.
It had been thought that demand for multi-purpose vehicles, particularly large ones, was on the decline because they cannot compete with the booming compact SUV and crossover segments.
However, it appears the trend in the new car market is not being reflected among used cars .
Manheim suggests that the huge increase in demand for MPVs is being fuelled by drivers wanting to make a second income from driving a private hire vehicle for Uber, which connects people with drivers via an app on their mobile phone.
Last month alone, the price of MPVs rose by 5.1% compared with June, according to the vehicle auctioneers.
MPVs often come with comfortable seats and sliding doors for ease of access, which makes them ideal for providing a taxi service.
Elsewhere in the used car market, most segments have seen a rise in price but by smaller margins, with only large family cars falling in value since July last year.
Daren Wiseman, valuation services manager at Manheim, says the demand for good quality part-exchange is keeping values strong.
Ahead of the new number plates coming out in September, he expects to see "great stock available both in-lane and online", coming from dealer part-exchange as well as Manheim's car buying companies.
That will leave buyers with plenty of choice, he says.
Copyright Press Association 2015