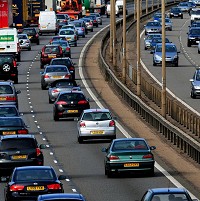 MPs have a launched a review into the number of whiplash claims which are driving up the cost of car insurance.
Evidence is being solicited by the Transport Committee on how to cut whiplash costs, currently estimated to add £90 to each car insurance premium.
The committee wants to determine whether descriptions of the UK as the "whiplash capital of the world" are accurate, and discover what percentage of the costs result from fake claims.
MPs also want to know how a clampdown on fake and overblown claims might affect a fair outcome for drivers with genuine whiplash injuries.
This week insurance companies recommended that motorists who file whiplash claims should be obligated to have a medical exam carried out by independent medical specialists.
The Association of British Insurers (ABI) is calling for all whiplash claims to be handled by medical experts who have earned accreditation from a specialised board as a way to reduce the number of claims.
In the past four years the number of whiplash cases has risen by close to 25%, costing about £2 billion annually, the ABI reports, adding that this increase has occurred despite the fall in the number of road accidents over the same period.
The ABI is recommending that any whiplash case that is discovered to be even partially overblown should be summarily thrown out.
Copyright Press Association 2013