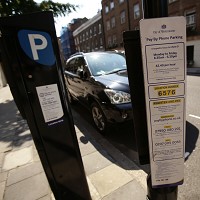 Ministers have paved the way for residents to force local authorities into reviewing their strategies around parking rules.
Plans currently in the government consultation phase could make councils hold debates and votes on parking policies, should enough local people sign a petition against those in place.
The system would work along similar lines to the one that currently allows members of the public to force debates in Parliament. If a topic of debate receives more than 100,000 signatures on the government's e-petitions website it leads to a full debate in the House of Commons.
Councils across the country earn around £1.3 billion through parking fines and fees a year.
Ministers say they want to give residents "the final say on local parking provision in their area", adding that future parking plans must "meet the needs of residents and businesses".
"This Government has scrapped Labour's Whitehall guidance which told councils to hike up parking charges and hit shoppers with more fines," Communities Secretary Eric Pickles said.
"But many councils haven't listened, and town hall officials are clinging to over-zealous parking enforcement. So we will empower local residents and local firms to challenge unfair parking practices."
"Elected councillors will have to justify unnecessary yellow lines and excessive parking charges to the press and public.
"This is more power to the elbow of elected councillors, away from intolerant highways officials who are driving local shops into the ground. Accessible parking is vital for the economic success of our high streets and shopping parades."
RAC head of external affairs Pete Williams said: "With some pretty draconian and outlandish parking schemes taking hold across the nation as local councils and mayors seek radical alternatives local communities and motorists generally will welcome this opportunity to have their voice heard.
"We just hope that it is backed up by the necessary checks and balances to give it real teeth."
Copyright Press Association 2013