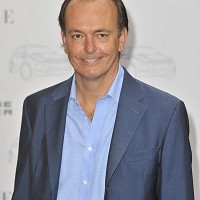 The Government has been accused of being "out of touch" on the issue of soaring prices at the pumps, according to a new survey.
Campaign group FairFuel UK conducted a study of more than 26,000 drivers in the UK, and 89% felt ministers were responsible for the escalating cost of petrol and diesel.
A further 86% claimed lower fuel duty was the most pertinent tax issue for the British economy, while more than 75% believed ministers were out of step when it came to the scale of the issue.
With motorists already meeting costs for tax, car insurance and general maintenance it's not surprising that petrol prices are a sore point for many.
FairFuelUK spokesman Quentin Willson said: "Our MPs and senior politicians just don't get fuel duty and the results of this extensive poll show that the public know it.
"Their failure to act and their apathy over what is one of this country's most important social issues tells us how removed they are from real life."
FairFuelUK organiser Peter Carroll said: "The airwaves have been full of politicians saying that they are 'listening to' and 'engaging with' voters - they need to start by accepting the results of this massive poll starting with the fact that fuel duty is the number one issue."
Copyright Press Association 2012