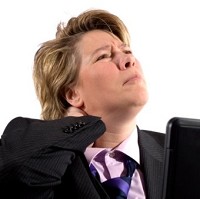 MPs have been presented with new independent evidence about whiplash claims.
The Whiplash Report 2012 was launched in Parliament on 8 November and aims to generate a balanced debate about the issue.
Association of Personal Injury Lawyers president Karl Tonks said people who have suffered whiplash are genuine claimants, but the problem lies with others who lodge fraudulent claims.
"Fraud must be tackled by all sides working together if we are going to eliminate it," Mr Tonks said.
The report revealed that four out of five whiplash sufferers either give an accurate report of their symptoms or underplay them.
It includes a 10-point plan to combat fraudulent car insurance claims relating to whiplash and covers issues such as the effects of traffic levels and car design on injuries, as well as how claims are processed.
Mr Tonks said there was considerable "hype and hyperbole" around the issue of personal injury claims which acts as a distraction to the need to properly look after people who have genuinely been injured through no fault of their own.
Copyright © Press Association 2012