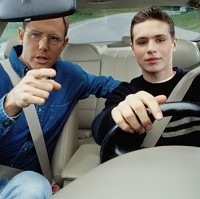 Concerned by the first annual increase in road deaths since 2003, MPs are asking the Government for explanations and greater leadership on road safety.
Road accidents were the leading cause of death among youth aged 16-24, the House of Commons Transport Committee underscored in its new report.
Committee chairman, Louise Ellman MP, said at the release of the report: "We are very concerned that 2011 saw the first increase in road fatalities since 2003, with 1,901 people killed on the roads. Action is required to improve road safety for young drivers, including an independent review of driver training."
The committee is asking in its report for Government assurances "that this does not mark the beginning of a worrying trend in road deaths".
The committee MPs questioned the Government's road safety strategy of May last year and whether young driver road safety was a priority, as claimed by the Government.
MPs are demanding more Government action on road safety: "Stronger leadership and a clearer vision are required from Government to communicate the importance of road safety to local decision-makers."
The committee also said: "We would like to see the inclusion of plans, outlined to us by the Department for Transport, to name and shame local authorities that are under-performing on road safety."
Copyright Press Association 2012