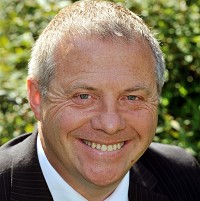 Wheel nut thieves endangered the life of a Labour MP who inadvertently drove 200 miles with nothing holding his car tyres in place.
John Mann, MP for Bassetlaw, heard what he thought were odd engine noises while driving up the A1 on the way back from London to his Nottinghamshire constituency.
It was only when the MP arrived home that he discovered the wheel nuts had been removed from his front tyres, along with all four locking nuts, with the wheel caps replaced to cover up the theft.
Mr Mann said: "The consequences of this madness do not bear thinking about. I and others could easily have been killed.
"Nobody could have spotted that the wheel nuts had been removed, which makes the callous nature of the crime even worse."
The Metropolitan Police is investigating the incident, although Mann said he thought it was more likely to be an interrupted wheel theft attempt rather than a conspiracy to end his life.
If motorists do believe that their wheels have been tampered with, they should stop immediately and call theirbreakdown cover .
Copyright Press Association 2012