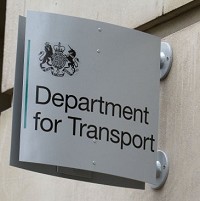 One in 20 cars in Britain display number plates that are capable of evading police cameras, according to the Transport Minister.
Stephen Hammond told the House of Commons that "transparent" registration numbers were a defect of a printing technique used by Birmingham-based Hills Numberplates Ltd.
Mr Hammond said the method was immediately shut down when it was realised that the plates were not being picked up on Automatic Number Plate Recognition (ANPR) cameras.
Labour minister Steve McCabe raised the issued in the Commons, and called for number plates to be more efficient in enabling law enforcement.
Mr McCabe, the Birmingham Selly Oak MP, said: "Hills, one of the leading UK number plate suppliers, has produced millions of plates that cannot be read by many of our ANPR cameras.
"Far from building on the technological lead which developments in ANPR should give the UK, we seem to be concentrating on providing comparatively expensive number plates, which are of little value in terms of security or assistance to law enforcement."
The Department for Transport (DfT) claimed a "worst case scenario" would be that up to 5% of all cars in the UK have been fitted with the plates.
Copyright Press Association 2013