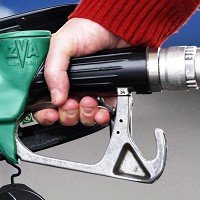 A Conservative MP has called for a new tax on oil firms in a bid to bring down petrol and diesel prices.
Robert Halfon, MP for Harlow, said a windfall tax should be introduced with the proceeds used to fund plans to reduce the financial burden of filling up.
The MP has previously campaigned to reduce fuel duty, and he is now urging ministers to hit BP, ExxonMobil and other suppliers with a one-time tax.
Halfon said the money could then be used to prevent the scheduled fuel duty rise going ahead this summer.
Current plans will see the Government increase duty by 3p in August, leaving motorists with less spare cash to secure the best car insurance and other essentials.
Halfon said: "To find the money to stop the August rise and help hard-pressed motorists, the Government could look at a windfall tax to fund cheaper petrol at the pumps."
He also called for an OFT probe into price at the pumps.
Economic Secretary Chloe Smith declined to comment on the windfall tax call but acknowledged the impact of petrol prices of motorists.
Copyright Press Association 2012