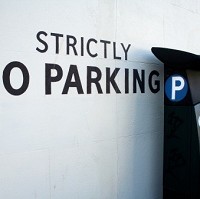 A new law is being proposed by Labour MP Nick Smith to clean up the act of car parking companies in the UK.
Mr Smith believes that car parks are taking liberties with the astronomical prices they charge people to park their cars and also criticised the confusing instructions at the operating machines.
He has suggested that car parking companies are making the system as confusing as possible in order to make more money.
If people are confused about what to pay - generally they will err on the side of caution and pay more. If they do not do this then the companies can hit them with huge fines or charges for not paying the correct amount.
The Regulation of Signage and Ticketing Technology Bill stood against no opposition after its first reading in parliament however; it currently stands little chance of becoming law in the foreseeable future.
Mr Smith said: "Misleading and confusing signs are inexcusable. When it is confusing for the motorist, the car park operator makes more money. That can't be right."
Copyright Press Association 2012