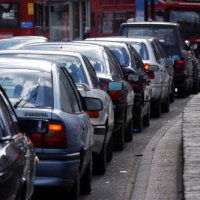 Hundreds of motorists have been caught driving diesel cars that have had their pollution filters removed, new official figures show.
Since 2009 it has been compulsory for new diesel cars to be fitted with diesel particulate filters (DPF).
But while it is illegal to drive a car without one of the filters, removing them is not an offence, prompting ministers to introduce visual checks for them as part of the MOT test two years ago.
Since then, according to Department for Transport (DfT) figures given to the Guardian, the MOT checks have found nearly 1,200 cars without the filters.
Replacing DPFs when they become clogged up can cost over £1,000 but some garages will remove them for around half that cost, some claiming the process will improve fuel efficiency and power.
Campaign group Clean Air in London (CAL) says it believes tens of thousands of cars may have had their filters removed and is calling for the practice to be made illegal.
CAL director Simon Birkett says the practice is worsening diesel pollution and "will affect the health of everyone".
Roads minister Andrew Jones says the figures show the MOT test changes have helped get hundreds of polluting vehicles off the road.
He says the government is committed to tackling harmful vehicle emissions and is looking at ways to further improve detection methods.
Copyright Press Association 2016. Motoring News articles do not reflect the RAC's views unless clearly stated.